Latest
Hello friends!
The time has come to announce the official release of the latest comic, "The Voluntaryists versus the NSA: Saving Snowden." This masterpiece in our lineup is now available for print purchase and digital download at Indyplanet.com. Please click the following link to be directed to the Indyplanet landing page: http://www.indyplanet.us/product/133858/
This was my favorite project to work on so far and I hope you enjoy the story as much as I do. I am itching to get the next campaign going SO, please stay tuned here for next developments coming out for our comic campaign. It will be the sequel to this issue, and I think you'll want to see what happens next after reading!
Most importantly, thank you for standing for liberty and helping to expose government spying. Edward Snowden deserves great respect and gratitude for risking his life to let us know the truth about the NSA's invasive programs. His work will never be forgotten.
In liberty,
-J
Hello friends!
Take a look at Snowden on sneak peek No. 4 from our latest issue, Saving Snowden: The Voluntaryists versus the NSA.
Hello friends!
I wanted to let you know that comic production is underway. After spending some time rewriting scripts for the campaign funding, we are on to the design process.
Take a look below at the first sneak peek!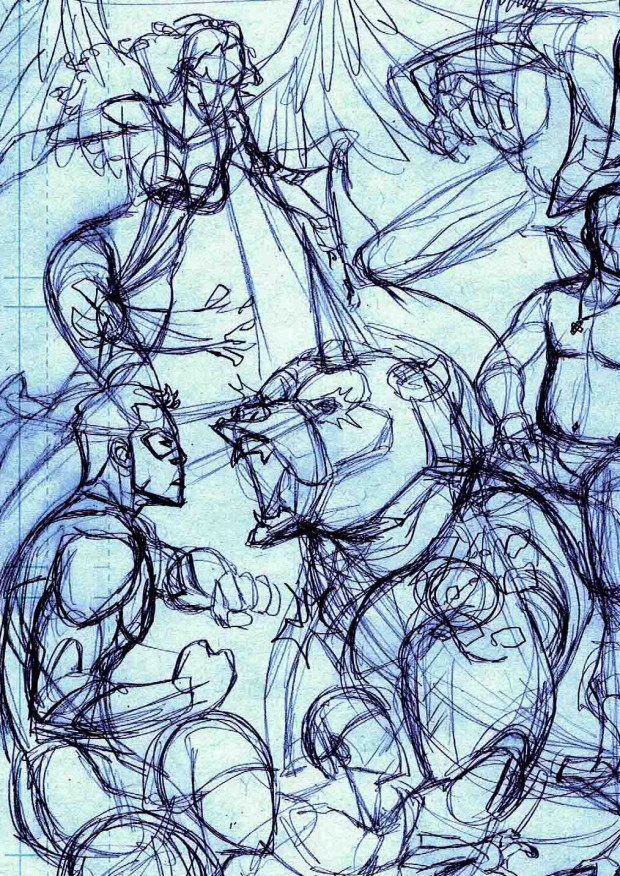 Those who ordered stickers should have already received them in the mail. Thank you for your support! I hope you enjoyed the perk!
This is great news for liberty! Let's hope more people than ever wake up to the government's misdeeds.
Looking forward to more good things coming soon on Saving Snowden: The Voluntaryists versus the NSA!
In liberty,
~J